$25 OFFYour First Cleaning
with any regular cleaning schedule.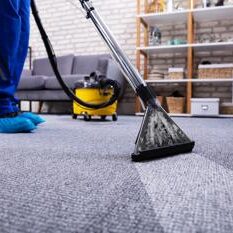 The very best carpet cleaning is one that handles as many mess types as possible. Our industrial carpet shampooer is used with a specially-formulated liquid detergent compound used to clean carpets and rugs.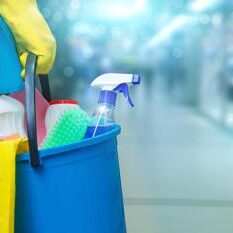 Our exceptional staff are fully trained and C.O.R.E certified to ensure quality and efficiency in cleaning.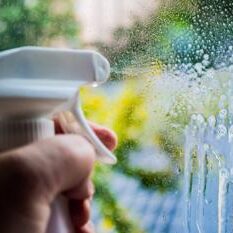 Squeaky clean windows can leave a lasting impact on your home and is the quickest way to make it feel like new. No need to call a seperate company just call My Maid Day to schedule your service today.
More About Our Cleaning Services
The last thing you want to do when you leave the place is clean it. Let us take the stress out of your relocation with a professional and affordable move in or move out cleaning that takes that burden off you and leaves a great impression on the next visitor. Same Day Services available on lighter work days.
We know your lives get busy and house cleaning shouldn't get in the way of the things you love to do. We provide hassle free one-time and repeat cleaning services with a satisfaction guarantee.
Office Cleaning, Commercial Cleaning
We're fully licensed and insured providing professional office and commercial cleaning services tailored to fit your needs. Call us today to schedule a walk-through and let us build a plan that fits your budget!
Post-Construction Cleaning
Many construction workers do a great job cleaning their worksite but that rarely includes dusting, scrubbing or polishing. When the dust settles call My Maid Day to completely remove all dust and debris left behind while making your home shine after a construction project or remodel.
Regular and Repeat Cleaning Services
We provide weekly, bi-weekly and monthly repeat cleaning service. We have been keeping people's homes clean in the Dallas and Fort Worth area since 2014. You'll get to know your team of cleaning experts and can feel safe and confident leaving your home in our hands.
Maid Service The Way You Like It
We offer fast and affordable cleanings to spruce up your home just in time for guests. We target the essential areas of your home, make beds and take out trash while you can take care of the things you need to. Have a special request? Let our office know and we are happy to accomodate.
Getting a cleaning quote is easy! Just tell us about your home and we are happy to provide you with a free online quote in just a few minutes.
View our Customer feedback.
Positive: Professionalism, Punctuality, Quality, Responsiveness, Value Excellent! Easy to schedule, very communicative and punctual. Job was excellent and house cleaned for MLS listing. I would highly recommend and book them again!
I had a crew of three ladies come out last week to prepare our house for a photo shoot for our realtors. We had a tight time frame, and they understood and did their best to complete everything on time. They were very thorough and did a fantastic job. Very personable, too! I will definitely have them come back to finish up some things we didn't get done before we sell the house, and hopefully have them clean the house we move to!!
My Maid Day did a wonderful job on my house, they pay attention to detail and dusted in places that my last maid never touched! They were very professional and a big plus for me was that they used their own products.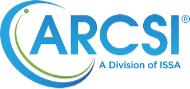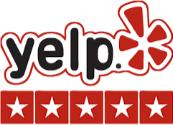 Maids & Cleaning Services for Home, Apartments & Offices in Plano, Dallas, Austin & San Antonio
We are a family owned and operated Cleaning and Maid Service for the Dallas, Collin, Tarrant and Denton Counties of North Texas. Our Mission to our clients is to consistently provide you with exceptional cleaning services.
My Maid Day offers fast reliable and professional cleaning and maid services all across Dallas, Ft. Worth and Plano.
Local Maid & House Cleaners You Can Trust in Plano, Dallas, Austin & San Antonio
A happy client is a repeat client and our teams of cleaning professionals strive to do just that, make each and every client happy! Our cleaning professionals specialize in sparking clean homes, as well as move in/move out cleanings of apartments, condos, offices and homes. Give My Maid Day a call to try out our satisfaction guaranteed cleaning services.
If your home, apartment or office is in need of cleaning, trust that My Maid Day is the company to call. We can handle all your cleaning needs and we make it simple and easy for you. From setting expectations on each cleaning type, to booking, all the way to your arriving home to a sparkling clean experience. We understand that each home or office requires its own cleaning needs and our cleaning professionals will work with you to ensure those needs are met each and every time.
Your Top Choice for Home & Office Cleaning Service in Plano, Dallas, Austin & SA
Whether you need a basic one time house, apartment & office cleaning, repeat cleaning, move in/out cleaning, deep cleaning or special occasion cleaning, we at My Maid Day have customized maids & cleaning packages to best suit your needs.
Special Occasion Cleanings

Ultimate Deep Clean
Other Things We Can Do For You!
Carpet Cleaning: Yes, as an added service, we offer carpet cleaning, too. Ask us for details.
Pets: We will clean your pet areas, too, as an extra service. The cost will depend on your requirements. Let's talk!
Refrigerator: Clean inside and out on request, same hourly rate.
Oven: Clean inside and out on request, same hourly rate.
Need Cleaning Service in Plano, Dallas, Austin or San Antonio?
Why Choose My Maid Day – At A Glance
Time savings to you

We clean like it is our own home

100% satisfaction guaranteed

C.O.R.E. certification training for all My Maid Day staff which provides you a standardized cleaning process followed during each cleaning.

Peace of mind knowing your maintaining a clean home!

Fair Pricing
Cleaning Specials:
We regularly offer specials on all our maid & cleaning services. Continue to check back with us, to see if we can save you some $$.
Locations We Serve
We offer our maids & cleaning services in a variety of locations across Texas, including Plano, Dallas, Austin & San Antonio. To check locations we serve, click here
Monday – Friday 7am – 7pm
Saturday 7am- 5pm
Sunday 7am-4pm
Plano
1701 Summit Avenue Suite 6 Plano, Texas 75074
Austin
4524 Katherine Drive Round Rock, Texas 78681
San Antonio
13610 Mason Crest Dr, San Antonio, TX 78247