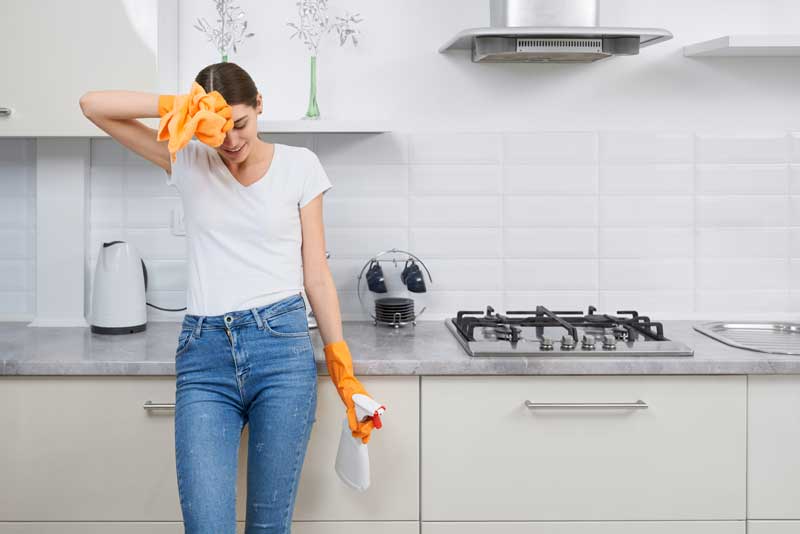 Home is the home base of your life. It's where you eat, sleep, relax, play and even work, for some. However, if the home is cluttered, dusty, musty, and unpleasant, it's not a place you enjoy like you should. In the busy lives of today, it's hard to find the time to clean up and put things in order on a regular basis. Many of us just don't like cleaning and so we put it off in favor of more pleasant pastimes. Others just flat don't have the time. That's when you should consider a reputable, professional cleaning service. Cleaning services vary in rates, type of cleaning services offered, service area, and, last but not least, business ethics.
The cost of a professional cleaning service might be less than you think. It depends on the size and area of your home, what you want done and how frequently. If you have pets at home, professional cleaners will need a little extra time and the tools to offer you quality home cleaning services. A bi-weekly cleaning schedule is the most popular, but many companies start with a mandatory deep cleaning. This method helps them maintain their cleaning standards in your home on a regular basis.
Here are the top 5 reasons to have your home professionally cleaned.
Hygiene: In this pandemic environment, keeping your home disinfected and clean is a top priority. Your home needs to be disinfected from what you bring in from outside activities at work, school, gym, offices, or meetings with other people at public places in the community. A well-cleaned home facilitates stress reduction and exposure to health threats.
Experienced Staff: The best professional cleaning staff are well-trained and experienced. They know their job and pay attention to details to ensure that your entire home is cleaned thoroughly. Trusted professional cleaning services are consistent in their cleaning methods, so the result is the same each time. Expert professional cleaners are well paid and they genuinely care about their work.
Well Equipped: Professional cleaners are well equipped with the right cleaning equipment and cleaning supplies. State-of-the-art cleaning supplies are used to ensure that everything is safe and is in place for your family, loved ones, and visitors.
Your Lack of Time: In our busy lives, we keep on shifting our priorities and cleaning can get pushed to the bottom of the list. You'll generally tend to push cleaning tasks until the weekend. By hiring professional cleaning and maid service, you can take back control of your daily schedule. You should be able to strike the perfect balance between your professional & personal life with expert professional cleaning services.
Physical Inability: Some of you or your loved ones might not be physically capable of managing the daily cleaning process. What to the average person is an easy-to-do task may seem an uphill task for someone with limited abilities. Whatever the case, hiring a professional cleaning services to clean your home can make life a lot easier
Nothing is more enticing than being welcomed into a newly cleaned spotless home after a hectic day. It really feels amazing to have a cleaned and fresh-smelling home. Expecting guests? No problem! Your house is spotless and with a few minor adjustments, it's all set to welcome the guests. Your home is your castle.
Proudly serving the Austin, Dallas, Fort Worth, Frisco, Garland, Plano, and San Antonio areas, My Maid Day is ready to assist with all your professional and commercial cleaning and maid services. Join our long list of satisfied customers, and give us a call today.