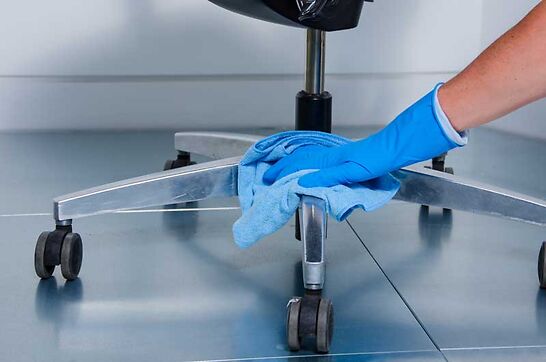 With commercial carpet cleaning services, you can be sure of clean and germ free carpets. For any business owner, keeping your office spotlessly clean and tidy is a top priority. A clean workplace plays a pivotal role in better employee engagement, and productivity. Carpets are an integral part of any workspace. Carpets at any workplace with high foot traffic tend to get dirty more quickly in contrast to workplace having little traffic or hard floors. Soiled carpets gradually can become a hygiene concern. Dirty carpets often become a breeding ground for harmful allergens, bacteria and dust mites.
Here are some important aspects of commercial carpet cleaning that you need to keep in mind.
Timing: Weekends or after office hours are perfect for scheduling any cleaning task as no one is working in the office. If your commercial cleaning partner's operational hours are not in sync with your timing, you should talk to them about this. Cleanliness of your office is of paramount importance so it shouldn't become an interruption for your office work flow.
Cleaning Supplies: Carpets at workplace have to deal with a lot of dust and stubborn stains. Therefore strong chemicals & cleaning supplies might be needed to ensure that all the stains are removed completely. However too harsh or wrong selection of chemicals can make you replace your carpets more often. It is advisable to ask your cleaning service provider to ensure that clean supplies to be used are effective as well safe to use.
Pre-Analysis & Pre-Testing: The Carpet Material: A pro commercial cleaning company cares about its results and always insists on pre-testing the carpet material. This helps them in analyzing the type of cleaning supply will the best suit the carpet and help in delivering optimal results.
Cleaning Area: Most of the cleaning staffs often tend to clean the visible area of the carpets thus leaving the corners and unexposed area of the carpet that is often unreachable. Make sure that all the area under the desk, cabinet, table, chairs and other furniture item that comprises of piled up dust and dirt is cleaned thoroughly. Proper monitoring is required so as to avoid any cleaning shortcuts by cleaning company staff.
Avoid Scrubbing: Commercial carpets often require regular extensive cleaning. However, scrubbing is not advisable as extensive scrubbing may cause your release the fabrics of carpet which will make them look old and worn out. Moreover commercial carpets are expensive and with regular scrubbing you may have to replace them more often.
Proper cleaning Strategy: Proper cleaning & maintenance program is necessary to maintain the prolonged life cycle of your workplace carpets. Your cleaning regime will depend on various factors such as number of employees, size of office, daily footfall etc. last but not the least, after cleaning carpets should be dried completely so as to properly fit for being walked over. Leaving the carpet most may invite more dirt eventually more germs and allergens.
My Maid Day is Dallas/Ft Worth area family owned & operated full service cleaning company offering top notch commercial cleaning services for business owners in Austin, Dallas, Ft. Worth, San Antonio, Frisco, Garland, Plano and nearby areas. Schedule our commercial cleaning service or click here to get a free cleaning quote for your home or workspace.