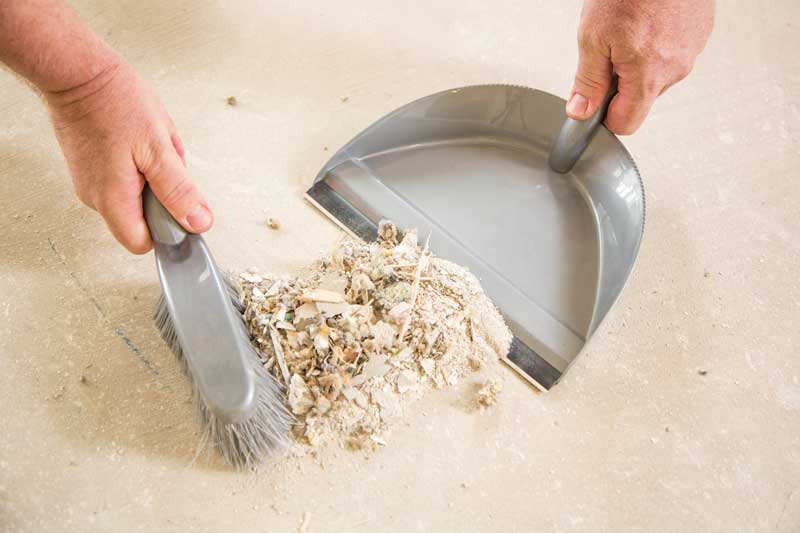 A clean home means it's virtually dust free. Dust removal is an integral part of home cleaning. Dusting can be tedious and even boring. Removing dust aims to eliminate all the particles that may contain mites and other disease-causing germs. Living in a dusty home can be quite bothersome. Here are some steps to clean a dusty home.
Equip Yourself: Gathering the right tools is the first step to initiate dusting. Once gathered, keep the tools organized to avoid searching for them again and again.
Plan & Strategize Your Approach: Form a systematic approach to dusting. Devise a strategy so that entire house gets thoroughly dusted. While dusting, consider indulging in your favorite music. Listening to music helps improve focus and efficiency.
Vacuum Off Dust: Use a vacuum cleaner for cleaning your upholstery, seats, headboard, carpets, window frames, etc. Using a vacuum cleaner will make your dusting much faster, cleaner and efficient.
Cleanliness of Dusting Cloth: A dusting cloth may become dirty with regular use. It is advisable to wash off or rinse off the dust on a regular basis so as to avoid spreading the existing dust particles.
Floor Cleaning: During dusting, dust particles often settle on floor. Ideally the floor area should be the last surface, with the help of a clean mop or a floor brush, to wipe off any dust particles.
Make Your House Smell Good: After dusting use a quality air freshener or some natural DIY air freshener to instil freshness in your indoor air.
Don't Neglect The Light Fixtures: A bendable and/or extendable duster to clean light and fixtures is useful. It's helpful to clean the fans too. If the height of ceiling is high, make use of a ladder to reach the fan.
Make sure that your dust your home from top to bottom. If you find dusting a bit tedious, or simply don't have the time or energy, then hiring a professional cleaning company is a good bet.  Professional cleaning service providers are trained to keep up with varying schedules. You can choose from their wide range of customized cleaning packages such as regular cleaning service, weekly/bi-weekly/monthly cleaning service, deep cleaning service etc. as per your needs.
My Maid Day is a local, trusted and reliable name for cleaning and maid services in Plano, Dallas, Austin, San Antonio and Nearby areas. Give us a call or contact us for a cleaning quote.