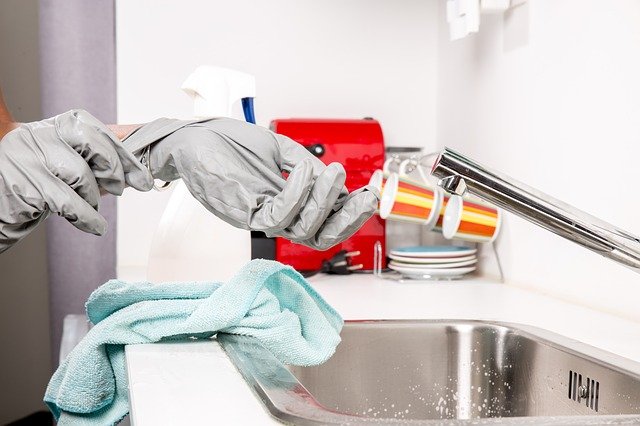 Home appliances generally get cleaned only at the surface level. Do you remember the last deep clean of your home appliances like your refrigerator, washing machine, oven, or microwave? Most of us don't pay enough attention to home appliances until something goes wrong. Ensuring deep and regular cleaning of appliances will not only enhance their lifespan but will also improve efficiency thereby reducing maintenance costs. Here are some cleaning tips to make the most of your appliances.
Start with Most Frequently Used Appliances:
Daily use appliances such as washing machine, refrigerator, oven, microwave, etc. are heavily used appliances on a daily basis. These appliances should ideally be deep cleaned every 2-4 months depending on their usage. Start by cleaning one or two appliances. In the case of washing machines, due to frequent use, gunk from soap residue, washing powder particles, fabric softeners, a layer of minerals and chemicals builds up which acts as a thin film that can trap bacteria. Detergent drawer, washing drums, and rubber seals around the door are the top spots for bacteria to live. An unpleasant odor is a common phenomenon associated with a neglected washing machine. Similarly, foul odor coming from refrigerator, microwave, and oven can also anyone to lose their appetite besides the higher chance of a fire mishap.
As per your work schedule, plan and form a cleaning regime that can be repeated every few months. Plan and schedule your routine for cleaning the appliances. Allow plenty of time to clean your appliances. Make a list of the chores and make sure to keep all cleaning supplies handy – cleaning products, brushes, gloves, etc. However, in case you are short of time and want somebody else to do the job for you, hire professional maid service or cleaners to deep clean your home appliances.
Appliance Specific Cleaning:
Every appliance has its own job and similarly cleaning of each appliance will vary depending on the specific appliance. For washing machines, commercial cleaning products can be used or make use of a DIY solution of white vinegar and soda. This way your washing machine will be sanitized and you'll get rid of soap residues and odors will also be neutralized. Refrigerator cleaning can be quite daunting depending upon the size, amount of stuff kept inside it, and how often it's been cleaned thoroughly. You'll need to remove and clean all trays, shelves, and drawers separately. This is an ideal time to get rid of all the leftover food items that generally make their way to the fridge. Fill up a spray bottle with a solution of baking soda and warm water. Apply the solution through the interior area and wipe it off with a clean cloth or sponge. You can make use of a toothbrush to clean the rubber padding area and other hard-to-access areas for better cleaning.
Clean Appliance Implies Better Efficiency
Regular cleaning of the appliance is necessary to know how to help identify any potential issues that may become a major concern. Clean appliances operate more efficiently. Cleaning appliances is undoubtedly a time-consuming task which might take you away from cleaning other areas of your home.
Get your home appliances cleaned with a professional maid service company, My Maid Day, a trusted name for expert maid service and professional cleaning services in Dallas, TX. We offer an extensive array of home cleaning and a wide range of cleaning services to meet any household's needs, including a 100% satisfaction guarantee. Schedule your appliance cleaning service and experience the difference of our professional cleaning services.