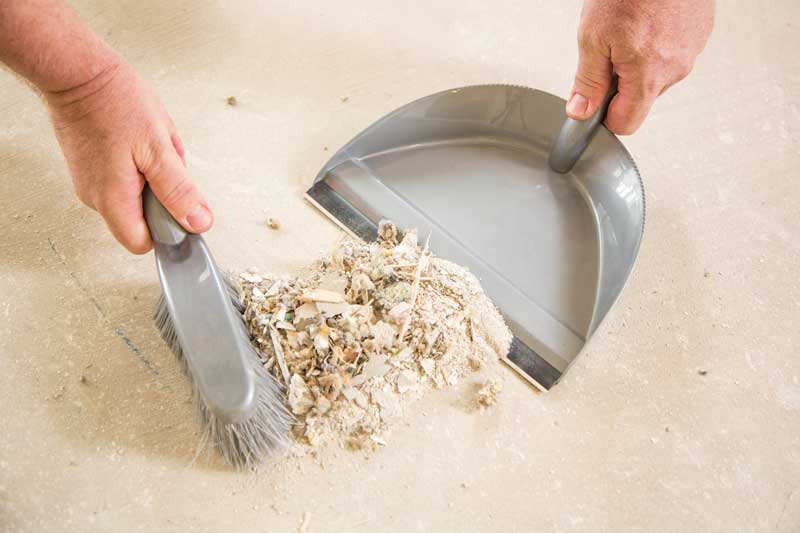 Cleaning is a tiresome task itself. Post Construction cleaning is quite challenging as it includes a lot of detailed cleaning, dealing with debris and fine dust particles and lot more. Whenever there is some  damage, restoration work is carried out.Post Construction cleaning has become a mandatory cleaning regime whenver some restoration, new construction, renovation, etcis carried out. Here are some of the effctive post construction cleaning tips that you should keep in your mind before starting off any post construction cleaning task.
Using Drop Cloth Before Initiating Cleaning
Post renovation is an extemelty challenging and tedious task. Protect your floors and surfaces using a drop cloth before starting your work. This step will protect your floor and surface area free from unwanted construction materailas and debtis. Using newspapers instead of drop cloth is not advisable as newspapers can rip easily and won't soak up siplls effectively.Moreover remove or cover any furniture item placed there othwersie repairing cost can go high for such items if they get covered in dust or construction materails accidently.
Ventilation
Debris and dust are integral part of post construction cleaning. Fumes from chemicals and fine dust particles from sanding as well as building are suspended in the air. In short, proper ventilation is a key aspect to keep in mind. Open all doors and windows so that an airflow is created through areas. It will help in elimination of dust besides reducing harsh smell of cleaning products and chemicals involved in post construction cleaning. Moreover, it will also help in quick drying of any paint or polishes.
Sweeping or Dusting?
There are two thoughts involved. Firstly, many people would say dusting should be done prior to sweeping, to get everything on the floor. Thereafter sweeping should be carried out. As per second one, sweeping causes dust particles to suspend in air, which implies that same suspended dust particle will tend to settle down on the surface again. To avoid going back and forth with dusting and sweeping, sweep first to minimize extra dust clouds. If you have multiple rooms that need sweeping and dusting, move onto the next room for sweeping and dusting thereafter.
Dusting of All Surfaces
Dusting makes space look more professional. Use a microfibre duster or towel to dust off all surfaces. Don't go for old rags. Pay special attention to areas including window blinds, top area of door frames, shelves and cupboards, tabletops, window ledges, and any other surfaces. To ensure overall dusting of all surfaces, start dusting from one corner of the room near the exit, and work your around the room till you get back to the same exit available on the other side of the room.
Vacuuming
Properly vacuum all the carpets, mats and other nook and corners to ensure that every area if free of dust and other debris. Gently run the vacuum cleaner over the surfaces you intend to clean. This will ensure that all the dust and dirt available in the room is properly vacuumed up. Air vents acts as a magnet for all external dust. Moreover, all the accumulated dust continues to circulate around the home. Properly vacuum the inner area of the vents and external grills to prevent any clogging inside them. Moreover, it will also prevent recirculation of dusty air back to room
Exploring options for post construction cleaning? My Maid Day is a trusted, experienced and local cleaning and maid service Provider. We also offer post construction cleaning services. Contact us or get a free post construction cleaning quote.