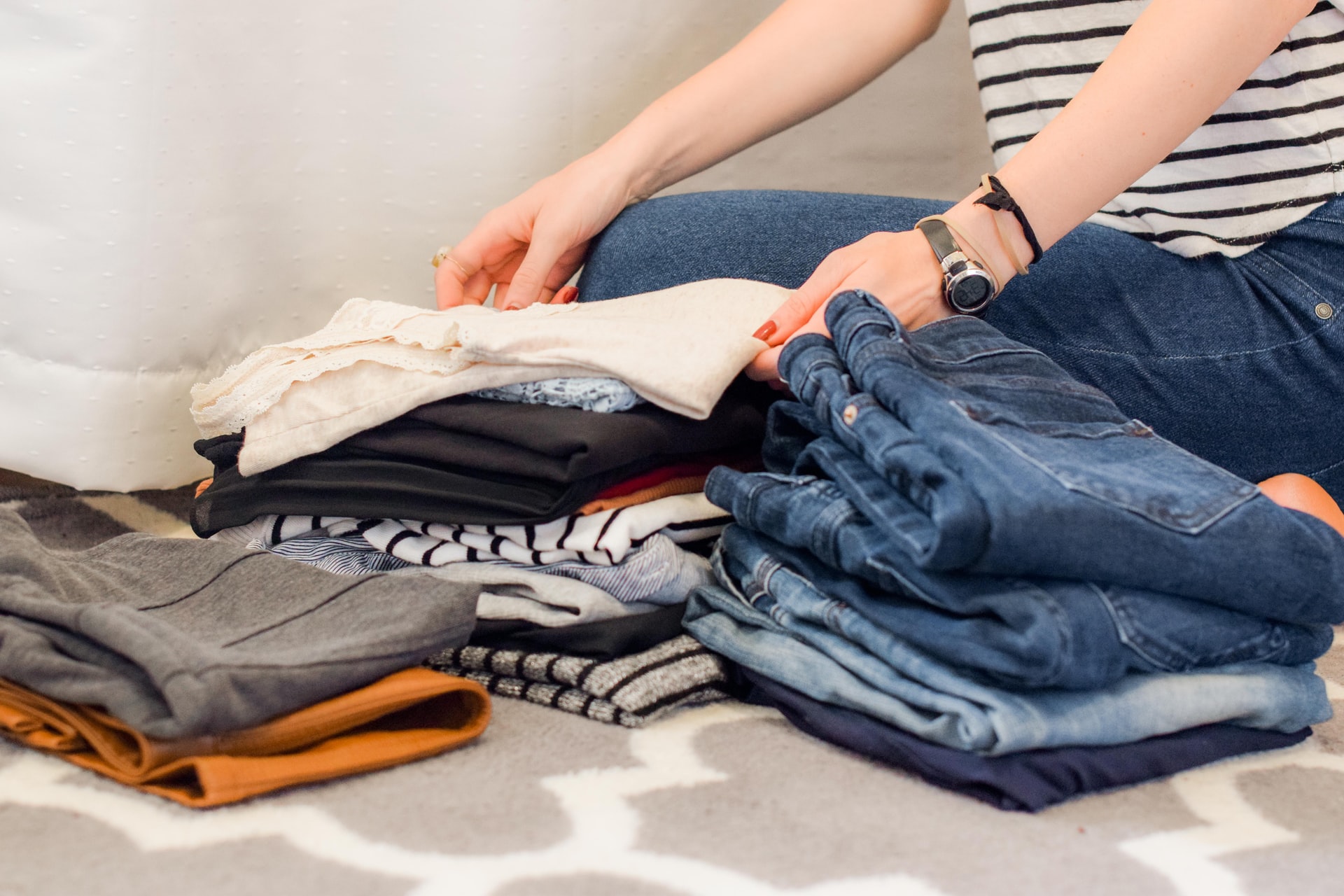 Are you keeping your home clean and organized is an uphill task. Cleaning and organization are two sides of a coin. If you keep your home well organized, you need not spend hours cleaning it. Most of you have often imagined about your dream closet may be in your mind, or in your dreams. So how does it look like and how is it organized? Well, ask yourself whether your current closet is in that shape and order or not. We understand that bringing imagination to reality requires a lot of effort and investment. However, with your efforts and organizational skills, your dream closet can be within your reach. Turn your current closet into your ideal space by following some simple tips & tricks.
Imagine waking up and walking into the closet of your dreams to get ready for the day. What does it look like, and how is it organized? Is that how your closet looks now?
Right now, a large, two-story closet may not be in your plans. But that doesn't mean that your dream closet can be within reach. You can turn your current closet into your ideal space with a few easy steps.
Be Honest: Cleaning your closet is really a daunting task. Besides cleaning, it's very hard to part with all your stuff which was once your favorite possession. Be honest to yourself and make a self-commitment that you'll finish all your cleaning, organizing, and putting away all your clothes, shoes, bags, accessories, etc. Being honest to yourself helps you in making realistic choices when it comes to finalizing the stuff that you want to keep and get rid of.
Vacate Your Closet: Next step is to fully vacate your closet. A vacant closet in like a blank canvas where you can put your imaginations to work and organize things accordingly. An empty closet offers you the opportunity to add organizational and storage solutions, etc that can help you keep your closet more organized.
Categorize Your Stuff: One you have emptied your closet stuff, go through all your stuff and separate them into four categories namely sell, donate, recycle and keep. Sell your you can sell your clothes online or take all such stuff to an offline resell shop, or donate old clothes to a thrift store. Some of your clothes may require some fixing or recycling. Depending on your skill level and damage level, decide accordingly. Keep this pile separate and move it into your closet after making all alterations. Last pile is the stuff that you want to keep for your day-to-day use.
Select Your Organization Method: Before putting back your clothes back into your close, select an organizational method to keep your closet neat and organized. You can chose an organization method based on following prevalent methods:

Color: Many people prefer to organize their clothes based on color. Organizing your clothes based on color help you to easily find clothes every time as you know which color dress comes with ruffles or sheer blouse, etc.
Item: Arrange similar types of items together such as a different pile for all tee-s , jeans, formal shirts, blouses, formal trousers, scarves, shoes, belts, etc.
Season: Every season has it own dress code. In summer you want to wear something light & comfortable while in winter you want to wear something warm and cosy. Dressing as per season keeps you comfortable. Separate you closet by which clothes you'll want to wear in each season. Make sure to keep clothes of current season at the front for easy access.
Occasion: Having a packed social calendar? It's time to rearrange your wardrobe on the basis of occasion. Categorize your clothes onto casual, semi-formal, lounge, workout, formal, wedding, parties, and any other occasion you want to attend.
Combination: When you are unable to select any aforementioned organizational strategy and want to follow best of all, just go for this approach. Create a customized organizational method.

Folding Vs. Hanging: before arranging decide on stuff that you want to fold and which you want to hang. Sweaters, tees, activewears and shorts etc,. are generally kept fold while dresses, blouses, gowns, jackets, pants., etc. can be hanged.
Invest in Storage Solutions: Invest in good quality hangers that you can be used for hanging multiple clothes. Similarly, there are folding baskets, and other organizational stuff available in market that can be used to keep them in shape and organized. Tension rods, boxes, drawers, etc. can be used to keep your closet much more organized. Invest in a good laundry basket to keep away the dirty clothes.
Proper Upkeep: Once you gave finished cleaning and organizing, it's time to maintain its proper in order to keep it in shape. Make sure to put everything back in its place so that every morning you step into a neat and organized closet to get ready for the day. An organized closet ensures a brighter start of the day.
Speaking of cleaning, after you get things organized, get your home cleaned by our professional maid service, My Maid Day, a trusted name for expert maid service and professional cleaning services in Dallas and Austin areas. We offer an extensive choice of home cleaning options and a wide range of cleaning services to meet any household's needs, including our 100% satisfaction guarantee. Schedule your cleaning service and experience the difference with our professional cleaning services.