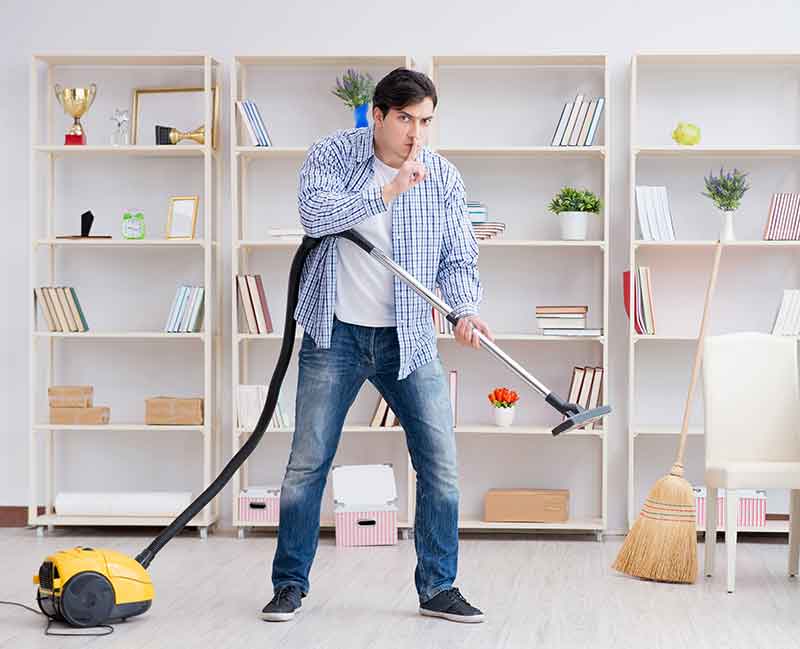 A sparklingly clean home is essential for your mental health. It makes managing daily tasks easier with less stress overall, and a clean space is also energizing. Boost your productivity and lift the mood of everyone in your home by taking small steps that leave a big impact. These secret tips will help you maximize your productivity and stay on top of all the important things.
Make Your Bed: Making your bed each morning is an important habit that will give you a sense of accomplishment and motivation. It triggers the brain to get out of sleep mode, engages the body and brain, and sets the pace for a productive day.
Lemon Works Wonders: Lemon has been used for centuries as a natural cleaner. It can help remove dirt and grime from many products. If your microwave has built up residue, try putting some lemon juice in water. Put it in the microwave for 5 minutes and witness the magic! It will soften all the caked-on grime and easily come clean with a damp washcloth. You can also try out various DIY solutions available online. This is an easy way to clean your home and keep it smelling good.
Invest in an Electric Scrubbing Brush: It's easy to clean hard-to-reach and high-traffic areas in your bathroom, kitchen, and floors with an electric brush. All you need is some spray cleaner, and this handy tool will do the work for you. It saves time and energy, not to mention your hands. Use the electric scrubber to remove all the dirt in tile grout, reach behind the toilet, and scrub the grime off shower walls and bathtubs.
Proper Vacuuming Technique: Vacuum more effectively by moving through the room in rows rather than spot-cleaning the floors. This will help ensure you get all the dirt and debris from the carpet fibers while giving it a clean look after completion.
Clean Your Vacuum: Vacuums are a great way to keep your home clean, but they can also trap dirt and bacteria inside of them. If you notice an unpleasant smell while vacuuming, it might be time for some cleaning! If you have a bagged vacuum, change it out for a new one. If you have a bagless vacuum, clean the tank and check to see if the filters need to be changed.
Window Cleaning: Clean outside windows easily with a Swiffer and an old sock. Dip the sock in a cleaning solution (soap and warm water work great!) and put it over the head of the Swiffer. Now you can reach the top of the windows and scrub away all the dirt.
Dust with Dryer Sheets: Dusting small areas is easy with dryer sheets. You can dust all your electronics, blinds, and other things that need a good wiping down!
My Maid Day is a trusted and reliable name for commercial and residential cleaning services in Texas. We are pros at handling deep cleaning needs for all kinds of properties. We are proud to offer high-quality standards by using state of the art technology and cleaning practices for our clients. Contact us today to get your free cleaning quote.