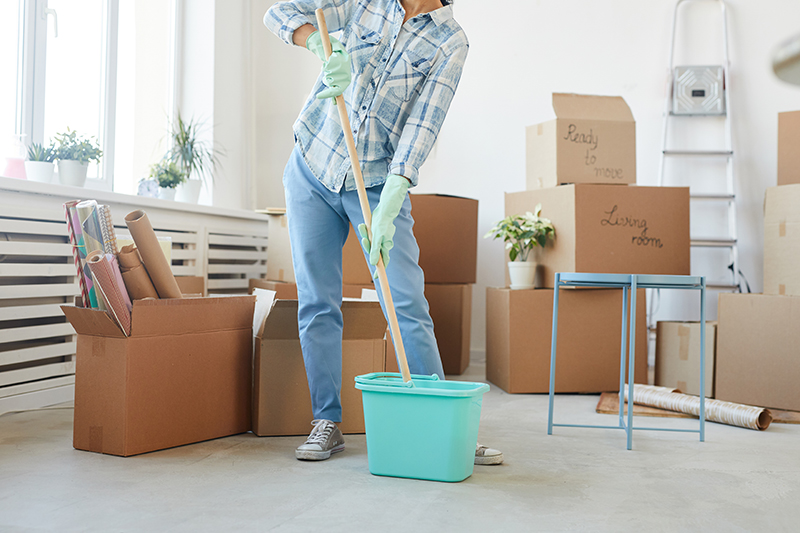 As you're gearing up to move, cleaning your soon-to-be-former Dallas home might not be the first thing on your mind. But once the rooms are empty, the dust bunnies will have nowhere to hide. Should you tackle the move-out cleaning yourself or call in the professionals? After moving, you may only feel up to handling the move-out clean if you budgeted time and energy for it in advance. Either way, you'll have to decide how to handle that last cleaning of your former home.
The Hands-On Approach: Choosing to clean your home yourself is a good option for those who don't mind spending the time scrubbing to keep costs down. You'll get to determine the level of cleaning your home receives when you do it yourself, but remember that it involves much more than a quick dusting and vacuum. A thorough cleaning can take a lot of time, even for smaller homes. If you don't have the right cleaning tools already on hand, the job may take longer and cost more than anticipated. In addition to cleaning the obvious areas, you may have trash and unwanted items to haul away as well.
Professional Cleaning Services: One key benefit of hiring professional cleaning services is time and energy-savings. A professional team can clean your home much faster than you could alone, freeing you to manage other aspects of your move. These teams, equipped with years of experience, advanced tools, and industrial-grade cleaning products, can provide a comprehensive cleaning and you won't have to lift a finger. It's worth noting that some services may include additional fees for specific tasks, such as deep cleaning or waste disposal, so ask about potential add-ons when requesting an estimate.
So, which is right for you? The choice between cleaning yourself or enlisting professional help isn't one-size-fits-all. If you're budget-conscious and are okay dedicating extra time and effort to the move-out cleaning, the DIY path might be your best bet. But consider hiring Dallas professionals if you'd prefer to save time and ensure a comprehensive clean without the extra energy expenditure.
Our team of experienced cleaners is dedicated to providing top-quality cleaning services at an affordable price. At My Maid Day, we offer hourly and flat-rate move-out cleaning services to meet the diverse needs of our customers in Dallas, Fort Worth, Plano, Austin, and San Antonio. Contact us today to schedule your next cleaning and determine which option is best for you.