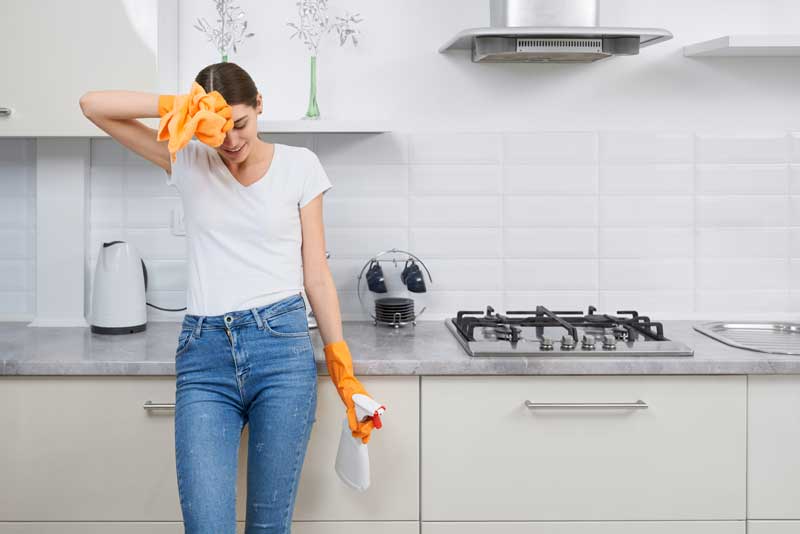 Building or renovating your home requires a lot of monetary investment. Keeping everything in order is one of the priorities for every proud homeowner. Dust is uninvited and leads to various health issues. Dust can cause allergies and is harmful for people facing health issues. Most of the dust often enters from outside. There can be many sources such as shoes, clothes, hairs, pets, etc. Here are some effective tips that will come handy in elimination of unwanted dust in your home.
Use Hepa Filters: You can cut down on dust and other unwanted particles by making use of various type of air filters available in market and other DIY techniques to keep your home clean. Make use of good quality air purifier as air purifier will purify the air and not allow unwanted particles through the fibres.
Restricted Entry: If you are pretty serious about dust and want to control it anyhow, ensure regular dusting of your home. Place a mat at the entrance of house and ask everyone to wipe their feet or remove their shoes. Make use of two pairs of daily wear shoes/slippers to keep restrict the flow of dust.
Vacuum Cleaning: Use vacuum cleaner to remove the dust from mat or rugs placed at the entrance & other areas of the house. Vacuum clean your doors, windows and other nook and corners of home. You can also use microfibre clothes foe effective dust collection. Make a weekly schedule and indulge in deep cleaning of your home.
Air Ducts: Air ducts are one of the most ignored yet potential dust carriers in a home. Air ducts can comprise of various types of allergens, chemical excess, fabric fibres, pet dander, and insect dropping.
Pay Attention While Changing Your Bedding: Dead skin flakes, pet hairs etc, are common and bed sheets along with pillow covers should be washed regularly and a feather duster should be used while cleaning.
Humidity: Moisture and air ducts don't go hand in hand. Make sure that you have selected the right level of humidity in your home. It should be kept in between 4-50 as below 40 can lead to more dust build up and above 50 will cause development of dust mites.
Use Curtains & Blinds: Using curtains and blinds will block the direct entry of dust particle inside home. By making some adjustments you can control the amount of dust entering the home.
Indoor Plants: Consider plants with wide or vast leaves that may act as natural dust catchers. There are some plants such as Dripping Guanyin, Date Palm Tree, Ivy, Rubber Plant, etc. which releases good amount of fresh air. Having indoor plants at home will improve the air quality of your room and will give you a dust free space.
Make sure that your dust your home from top to bottom. If you find dusting a bit tedious, or simply don't have the time or energy, then hiring a professional cleaning company is a good bet. Professional cleaning service providers are trained to keep up with varying schedules. You can choose from their wide range of customized cleaning packages such as regular cleaning service, weekly/bi-weekly/monthly cleaning service, deep cleaning service etc. as per your needs.
My Maid Day is a local, trusted and reliable name for cleaning and maid services in Plano, Dallas, Austin, San Antonio and Nearby areas. Give us a call or contact us for a cleaning quote.