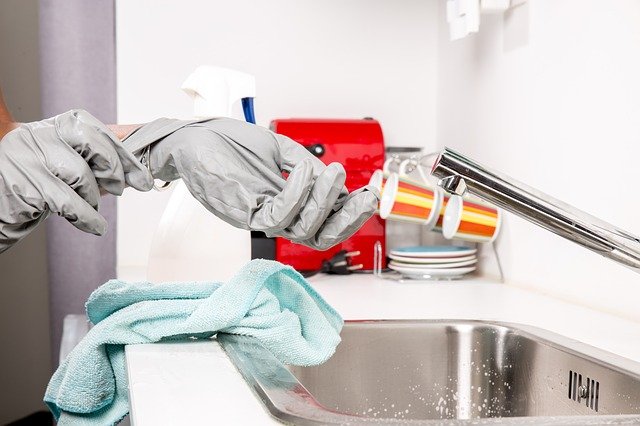 Holidays are gala time to enjoy a joyous time with family & friends. Christmas is the time to eat, chill, relax and enjoy with your loved ones. However, once you guests have left, be ready to face the aftermath. Cleaning the home back into shape is a daunting as well as challenging task. Here are some top post Christmas clean up tips that will help you to clean your home efficiently.
Take Your Time To Take Down Your Christmas Tree: Take your time taking your Christmas tree down. Pay attention to packing of ornaments. Wrap the string lights and other Christmas lights around empty paper towel tubes or around a cardboard. This will help them stay detangled. Properly wrap all the ornaments safely using a wrapping paper or tissue paper and store them neatly into their boxes. For extra cushioning, we recommend placing the tree skirt at the bottom of the box and other ornaments on the top, using tissue paper between the layers.
Carpet, Furniture & Upholstery: Check for stains on your carpets, furniture, and upholstery. With time, stains become more stubborn and it becomes more difficult to get rid of them. Whenever you spot any stain, using a spray bottle apply a mixture of warm water and mild dishwashing liquid. Use a paper towel to blot away the stain and keep spraying and blotting until stain is removed completely. Take some clear water to rinse it off. Blot again. Fluff the pile and allow it to dry. If this doesn't remove the stain, consider professional help of a cleaning service.
Make Good Use of Your Time To Get Rid of What You Don't Need: Christmas brings in a lot of gifts from your loved ones. However getting same type of gift items is common. For example, were you given a duplicate chip and dip set for your kitchen cabinet? You'll either need to discard the old one or donate them in order to pave way for new. Do you have kids at home? Engage them in a race to see who can gather their stuff first and keep it in proper place and them. This will keep them engaged and their room organized.
Keep Your Silverware Clean & Sparkling: Many families prefer to use fancy Silverware especially in the month between Thanksgiving and Christmas. With the onset of New year, this silverware gets stashed away for rest of year. In case you too are a big fan of silverware and want to pack some finest silverware for next year, we recommend storing them in a tarnish free fabric. Tarnish free fabrics are available as individual pouches or bolt of fabric that can be cut into different sizes.
Disposal of Christmas Tree: Many cities have their pre-defined schedule for Christmas tree thus allowing you to put them out with trash in initial few weeks of new year. In case you have missed your schedule, you can always use it around the backyard or lawn area. Boughs can be used as compost. Branches are greater spacers and allow air movement thus fastening the entire decomposition process. Tree trunk if stripped and left bare for several months will serve as fine kindling for the fireplace during next winter.
My Maid Day is a trusted name for expert maid service and professional cleaning services in Dallas and Austin areas. We offer an extensive choice of home cleaning options and a wide range of cleaning services to meet any household's needs, including our 100% satisfaction guarantee. Schedule your cleaning service and experience the difference with our professional cleaning services.