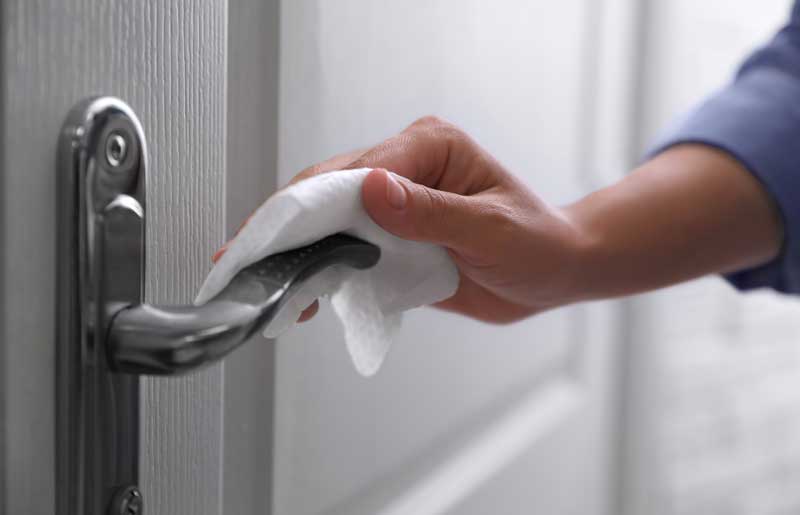 When life gets busy, household chores often get neglected. Home cleaning is an efficient way to keep your home organized as well as mess free. Despite regular cleaning, your home can get a little messy. However, with these amazing deep cleaning tricks you can keep your home impeccably clean. So why work hard when you save it all by smart work. Here are some deep cleaning tips that will help you keep your home in order.
Use of Fabric Softener Sheets
Make use of fabric softener/dryer sheets for dusting. These are not only inexpensive but also serve as an effective option for dirt removal from different types of surfaces. You can use them for furniture, table tops, blinds and other dusty surfaces without worrying about any sort of damages. It is advisable to dust from top to bottom so as to get good cleaning results.
During this pandemic, keep your home disinfected and sanitized. Garbage disposal is vital aspect of home cleaning that can't be delayed. If not cleaned regularly, garbage disposal will give off unpleasant smell. To keep the foul smell at bay, just toss in a half cut up lemon and, add salt and few pieces of ice cubes. This is an effective combination that will help you to get rid of built up residue and foul smell. Give it a try once a week and feel the difference.
Give your home a refreshing feel by deodorizing your home. Make use of an air freshener or add some essential oil having nice aroma in a diffuser and let the aroma spread in home. Alternatively boil water in a pot and add orange peels or few drops of essential oil and see the magic after some time. Your entire house will be filled with nice aroma.
Microwave tend to get dirty easily. Cleaning a microwave is not a cake walk. Use steam cleaning method to clean the microwave. Fill a bowl of water in a microwave safe bowl , add two slices of lemon, white vinegar and oil and allow the mixture to run in microwave for 3-5 minutes. Steam generation will help in loosening the residue thereby making it super eay to clean off any stains. Just take a clean cloth and wipe off the surface gently. Your microwave will start sparkling.
Unclogging showerhead pores is a daunting task. A simple trick is to just fill a plastic bag full of white vinegar and soak it for few hours. Make use of an elastic band to fasten up the bag in place. Once you remove, your showerhead will shine like a brand new.
Remove Water Rings Using Hair Dryer
Do you wish to get rid of those water rings that appear on your table or glass surface from a cold/hot glass of water or beverage? Use hair dryer over the area. When exposed to little bit of heat, these rings would tend to disappear. Afterwards it is advisable to dab a few drops of olive/almond oil to recondition the wooden surface.
When your home is in dire need of deep cleaning and you need a helping hand. It is advisable to look for a professional help. Professional home cleaners and maid service providers are well aware of the cleaning hacks that'll get your space feeling like new again. My Maid Day is your trusted local cleaning and maid service provider offering a plethora of cleaning services based upon your budget and requirement. Schedule your home cleaning visit today