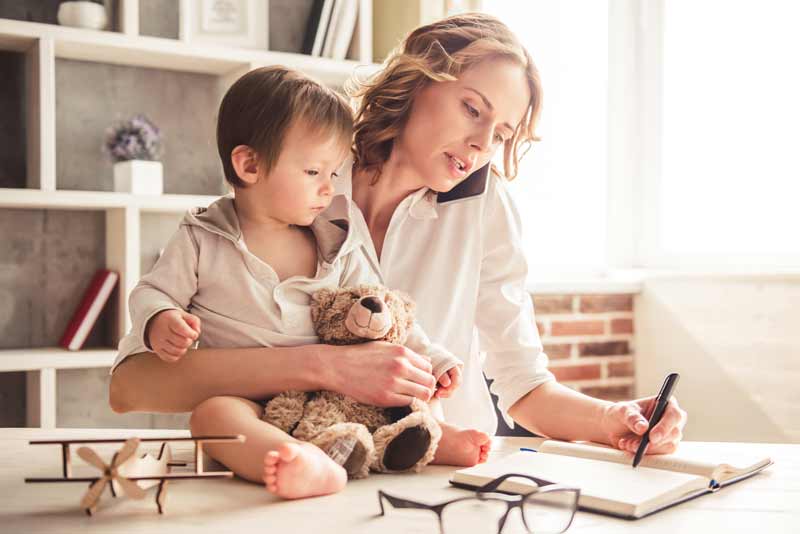 Maintaining a clean and organized home can be tough with a busy lifestyle. But don't worry! A few simple tips are all that's needed for busy people wanting to prioritize their mental and physical health - check out these great cleaning & organizing ideas:
Make a Schedule: Achieving an organized and clutter-free home requires a plan. Get ahead of the mess with weekly cleaning sessions that can help you stay on top of tidying up - making it easier to appreciate your home's harmony instead of being buried by chaos!
One Area at a Time: Trying to do too much at once can be overwhelming! Instead, break down cleaning your home into more manageable chunks. Dedicate a specific amount of time each day to tidy up one area - like 10-15 minutes in the kitchen or bathroom - so you don't become overwhelmed and burn out quickly.
Declutter Regularly: Reclaim your space! Schedule time each month to go through items you no longer use or need. Going through your possessions and removing things you don't need gives you peace of mind. It makes for an organized home and clears up space in both your living areas and headspace - leaving room for new energy and adventures!
Organize: Get organized with storage solutions! Whether it's stylish baskets, efficient shelves, or clever organizers - make sure you have the perfect tools to keep your belongings on hand and easily accessible.
Multitask: Adding some organization to your life doesn't have to be a chore! Multitask and make the most of things you would already be doing, like watching TV or cooking dinner. Taking just a few moments while partaking in these everyday activities can give little areas around your home that much-needed tidy-up they deserve!
Clean as You Go: Enjoy a tidier home when you make small, consistent efforts! Taking the time to immediately clean up after yourself - like washing dishes or putting things away when you've finished with them - helps maintain an organized living space and makes it easier for everyone. Think of each task as an act of self-care that will create order and peace within your living space.
Get the Family Involved: Get the whole family on board for a housekeeping team effort! Assign each member specific tasks to pitch in and keep the home tidy. Encourage collaboration while cleaning and organizing by delegating tasks. With everyone joining forces, it'll be clean as can be - no matter how busy life gets.
Keeping your home neat and tidy can be a challenge for those living life in the fast lane. But with careful preparation, it's possible! Set yourself up to succeed by following these tips and make cleaning part of your everyday routine - it all adds up! Make keeping things neat easier than ever - regardless of how busy life gets.
Our team of experienced cleaners is dedicated to providing top-quality cleaning services at an affordable price. At My Maid Day, we offer hourly and flat-rate cleaning services to meet the diverse needs of our customers. Contact us today to schedule your next cleaning and determine which option is best for you.